OLYMP Sweat
modern fit, Waistcoat, Dark Red
This item is only available online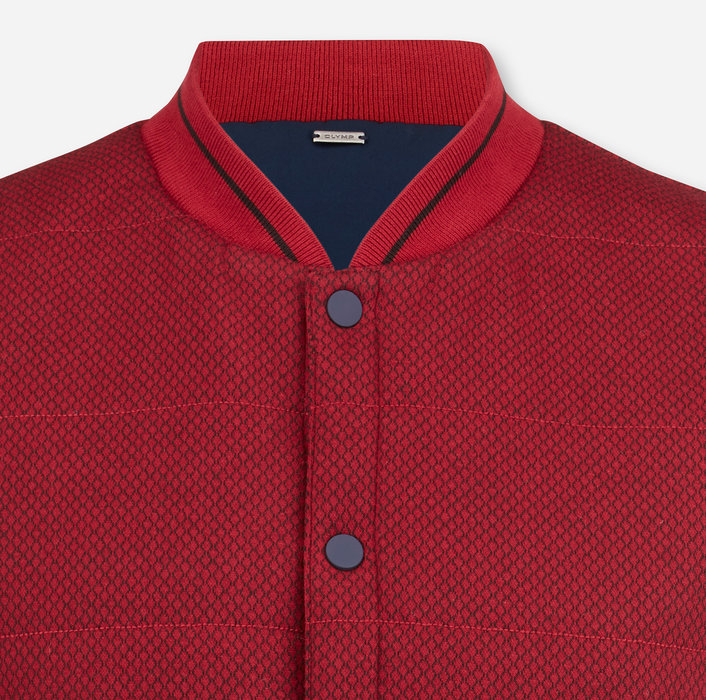 The OLYMP quilted vest is both persuasive as the trendsetter of the season and in its functionality. At low temperatures, the OLYMP Knitwear waistcoat inwardly provides warmth and outwardly conveys cool nonchalance. Thanks to the high-quality workmanship, the OLYMP Knitwear waistcoat is a perfect fit and retains its shape. An indispensable basic for business and leisure.
OLYMP Sweat
modern fit
Dark Red
Easy-care
Casual unconstructed seat
Care
OLYMP Sweat – Wear and care tips

• Always wash whites and colours separately.
• To maintain colour brilliance, we recommend you use colour detergents or mild detergents for coloured items. Only use all-purpose detergents for whites.
• Follow the washing instructions on the label.
• Turn the garment inside out.
• After washing, you should immediately hang the garment to dry on the washing line and pull completely into shape.
• Once the garment is dry, you can iron it very easily (always inside out!). Avoid using overheated irons (maximum 2 points) and please remember that the pre-set temperature can differ from the actual ironing temperature.

Wash at 30 degrees

Do not bleach

Not in the tumble dryer

Iron, Low Temp

No dry cleaning possible
Cut: modern fit
This stylishly contemporary type of cut fulfils the current trend for a slim silhouette thanks to its light waistline.