OLYMP Bow tie
regular 5,5 cm, Marine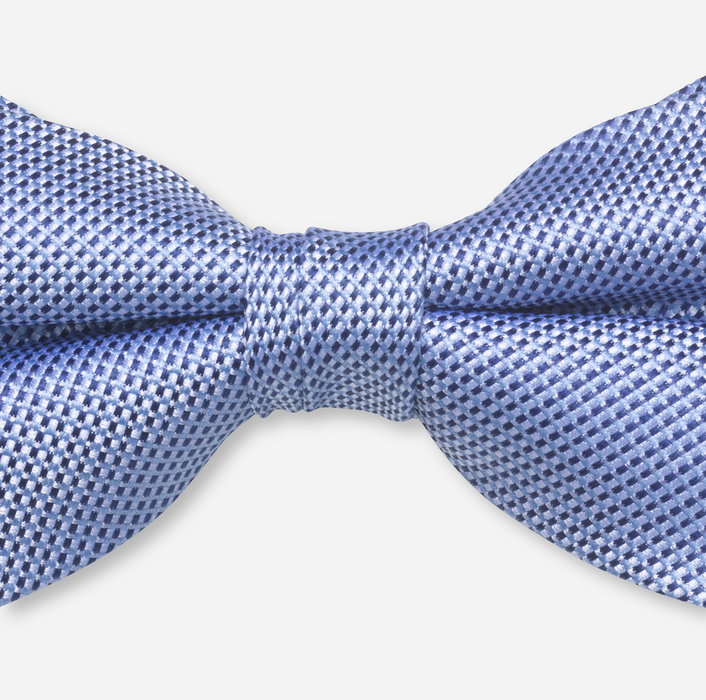 A stylish accessory adds an individual accent to the business outfit. Fashionable OLYMP bow ties offer an excellent opportunity to add a personal touch to serious office life. This solid-coloured, handmade model with its non-slip textured weave and shimmering changé effect is made of pure silk and, as a non-conforming bow tie, is the decisive eye-catcher in your daily grind. Naturally treated with our effective OLYMP finish to protect against stains.
Marine
Perfectly matched to OLYMP business shirts
Stainproof finishing
Care
OLYMP Bow ties - Wear and care instructions
• OLYMP bow ties have a BIONIC-FINISH® ECO which provides increased protection against dirt and stains. In many cases, aqueous substances such as coffee or wine can simply be shaken or dabbed off the bow tie, without any marks being left behind.
• Stubborn stains can be removed using a soft cloth soaked in spirit or cleaner's solvent. Please note that the stain should be removed by carefully dabbing the fabric and not by rubbing.
• Dry cleaning can be an option, but only as a very last resort, as there is a risk that the interlining could become distorted and the bow tie could lose its shape and volume. The nanofinish could also be affected and lose its protective function.
• When travelling, bow ties can be transported in a special case/box placed in the spaces between the individual garments or in the collars of shirts.