OLYMP Pocket square, 33x33 cm, Red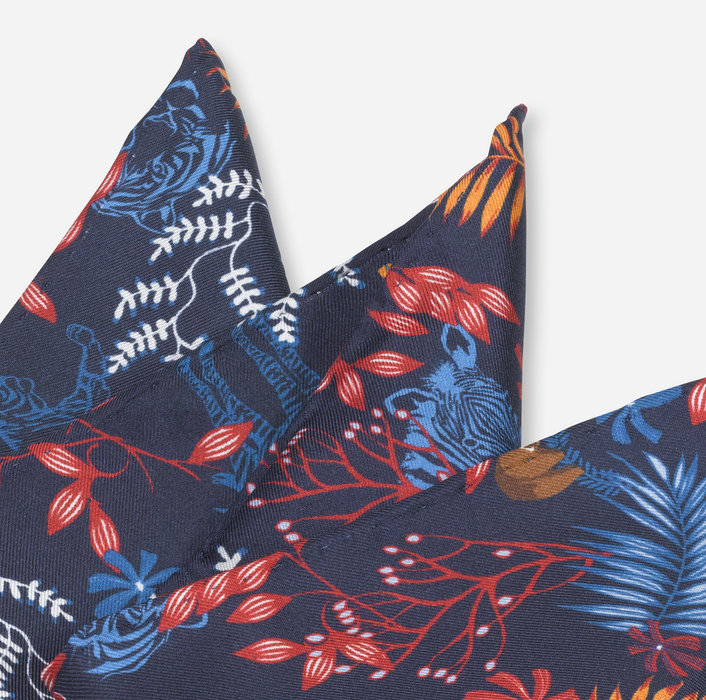 The OLYMP pocket square: the symbol of a true gentleman and a stylish element in the wardrobe of the contemporary male. This beautifully finished accessory made from the finest Italian fabric coordinates perfectly with the OLYMP shirts and ties. It features an authentic style with hand-rolled edges. The stain-resistant finish provides effective protection against staining.
Red
Stainproof finishing
33x33 cm
Perfectly matched to OLYMP business shirts
Care
OLYMP pocket squares - Wear and care instructions

• OLYMP pocket squares have a BIONIC-FINISH® ECO which provides increased protection against dirt and stains. In many cases, aqueous substances such as coffee or wine can simply be shaken or dabbed off the pocket square, without any marks being left behind.
• Stubborn stains can be removed using a soft cloth soaked in spirit or cleaner's solvent. Please note that the stain should be removed by carefully dabbing the fabric and not by rubbing.
• Dry cleaning can be an option, but only as a very last resort.
• When travelling, the pocket square can be transported in a special case/box placed in the spaces between the individual garments or in the collars of shirts.